Leading the Sheltied Life!
Featured Dogs Available Now: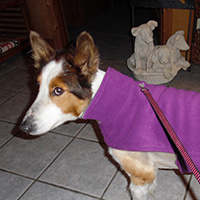 BAILEY is an 11-year old sheltie that we were contacted to take who had been living outside for the last while. From what I understand, the family lost their home to a fire and moved to a place that wouldn't allow him indoors. I wish they would have contacted me then.
Read more...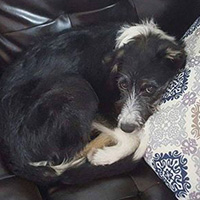 OZZIE is a 6 month old border collie who was sold as an 8 week old puppy to a girl and her kids who probably bit off more than they could chew with a herding dog. Then they moved to an apartment and the challenge was even greater. He was bred on a farm and according to the owner, was part of an 'oops' litter so he was available at the bargain price of $350.00 without papers.
Read more...
About Wisconsin Sheltie Rescue
Wisconsin Sheltie Rescue has two main purposes:
Find new homes for displaced Shelties.
Educate the public about the Shetland Sheepdog breed.
Since 1995, WSR has rescued over 1,600 dogs and has mentored other rescue organizations through their own startup phase.
Wisconsin Sheltie Rescue is an all-volunteer group that grows every year by the number of adopters dedicated to helping dogs lead the "sheltied" life. All WSR dogs are beloved family members, some are also agility and obedience champions.
Shelties come to rescue at all ages, from puppy to 15+ years. The breakdown in age of WSR shelties is:
0-3 yrs. 15%
4-9 yrs. 50%
10+ yrs. 35%
No matter the age or background, each dog has the potential to "lead the sheltied life." There is a perfect home out there for each dog, and WSR helps that home find their perfect dog. Perfection in home and dog has little to do with housekeeping and adherence to breed standard. Perfection has everything to do with the "match." WSR constantly strives to create that perfect match between human and canine.
General information about our adoption process:
We are not taking new applications at this time. For any questions, contact us.
Links of interest: